October Enrollment Special
In an effort to help our CRUSADERS create more revenues through their YPL businesses, YPL will lower the enrollment packages purchased by their new Crusaders.
This promotion will actually begin on Friday, Sept. 26 (the beginning of our new PowerBuilder week) and will go through our cut-off on Friday, Oct 31.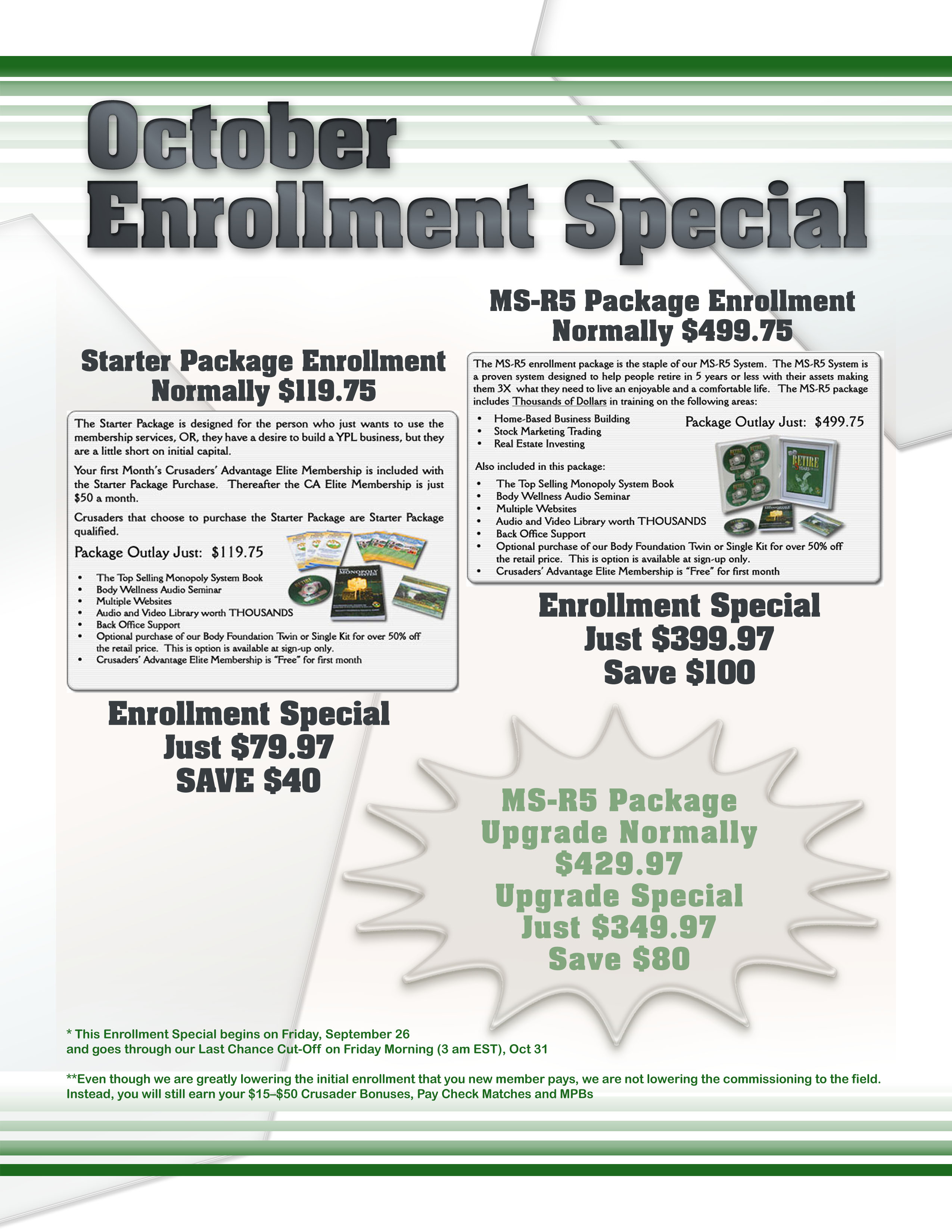 The Starter Package will be reduced by $40 during this Enrollment Special Period.
The MS-R5 Package will be reduced by $100 during this Enrollment Special Period.
For those that are Starters, you'll be able to purchase your MS-R5 Upgrade for $80 below the normal upgrade price.
YPL will pay the full compliment of commissions on these lowered enrollment purchases. So even though the MS-R5 package is $100 less, YPL will still pay the normal commissioning for these enrollment packages.
This should help you sponsor more new members that purchase enrollment packages and increase the amount of Bonuses, Pay Check Matches and MPBs paid to the field.
Remember...
Get 3, MPB
For those enrolling through the PowerBuilder, their Starter Enrollment of $167.50 is being reduced to $127.50 for this promotion. MS-R5 enrollees are having their packages reduced from $570 to $470. Remember, these amounts reflect their enrollment package, 1st month's PowerBuilder fee and their shipping and taxes.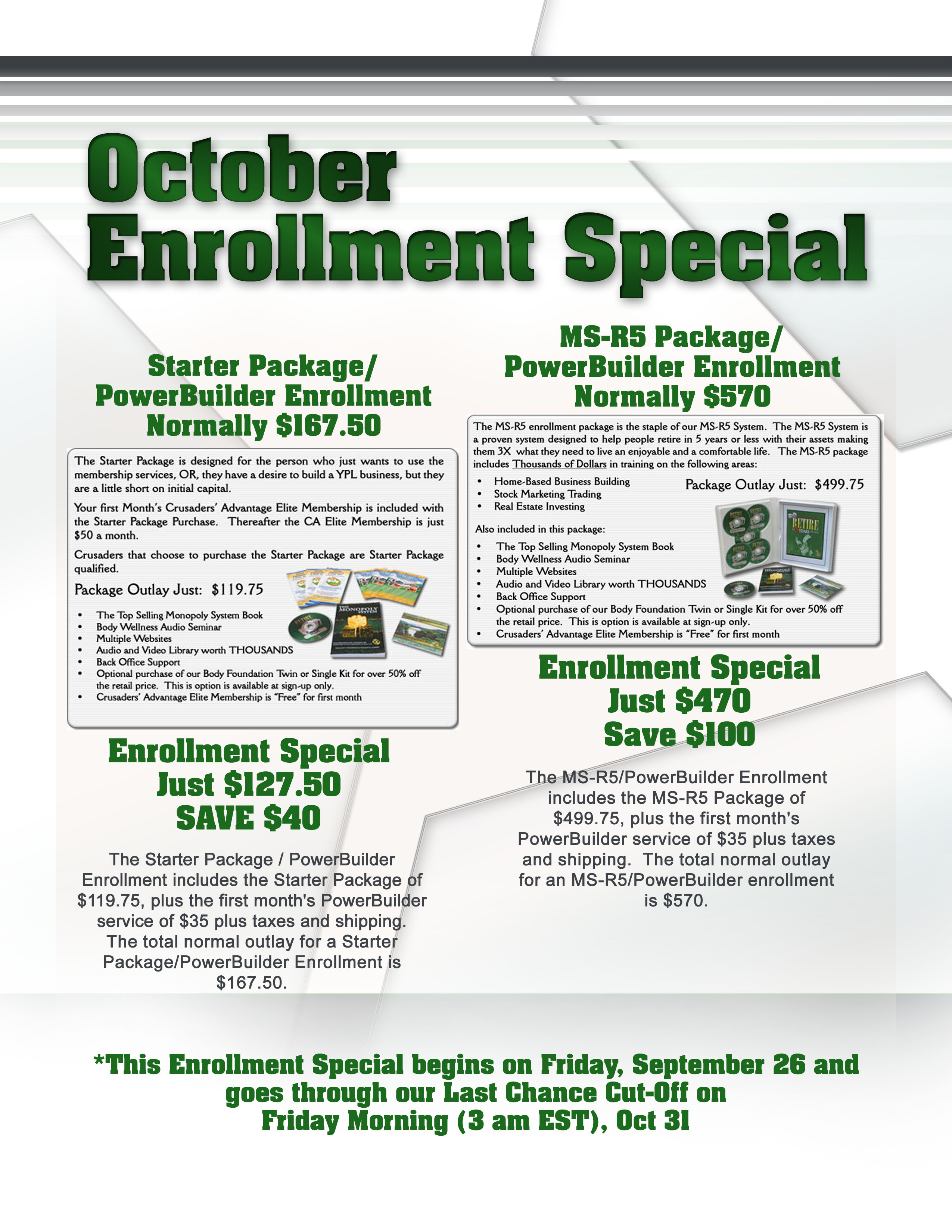 All new CRUSADERS may order the Body Foundation Twin for just $109.97* or the Body Foundation Single for just 79.97* upon their initial enrollment. To purchase the Body Foundation at this price, the New Crusader would need to order by way of our new 800 call in service. That number is 1-800-572-2062.
* There are no commissions paid to the field for this optional purchase.